We like to think each of our 500 puzzles is distinct and unique, but with the launch this summer of our newest Roch Urbaniak puzzle, Furthest Cove, we realized we now have 3 different puzzles with whales in the sky!
But, each of them is completely distinct and unique, and magical in its own way. 
.
The whales in Paul Bond's Sentinels  are a more subtle background element, that lends a sense of safety and solidity to the precariousness of Life: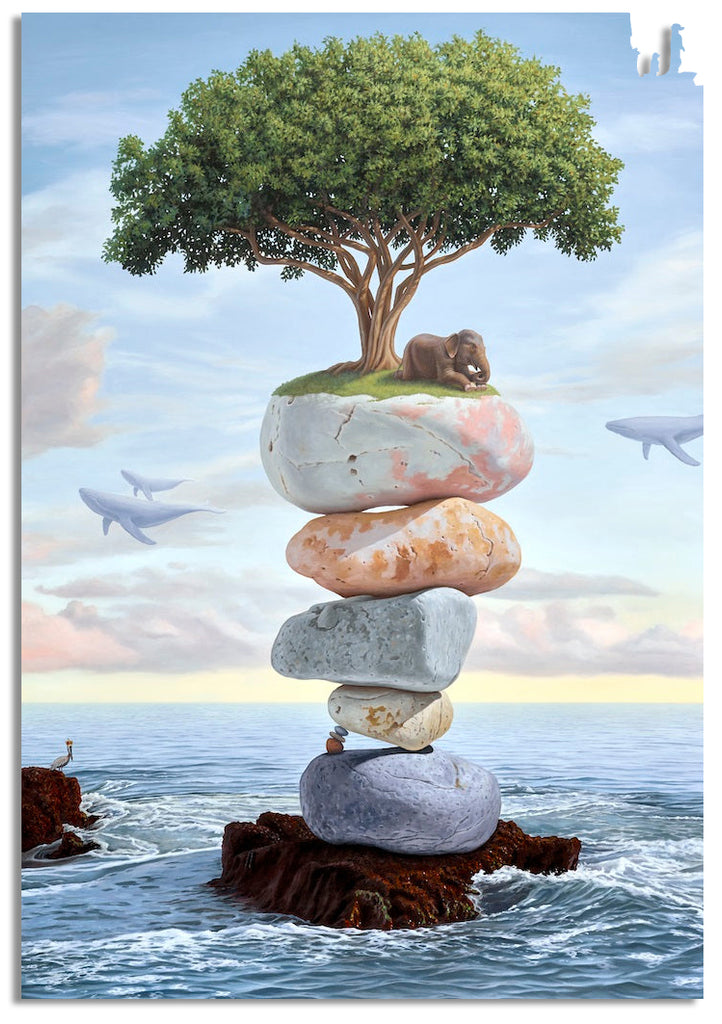 .
Whereas the titular whales in Whales Set Sail by Angie Rees swagger and dance above a colorful town:
.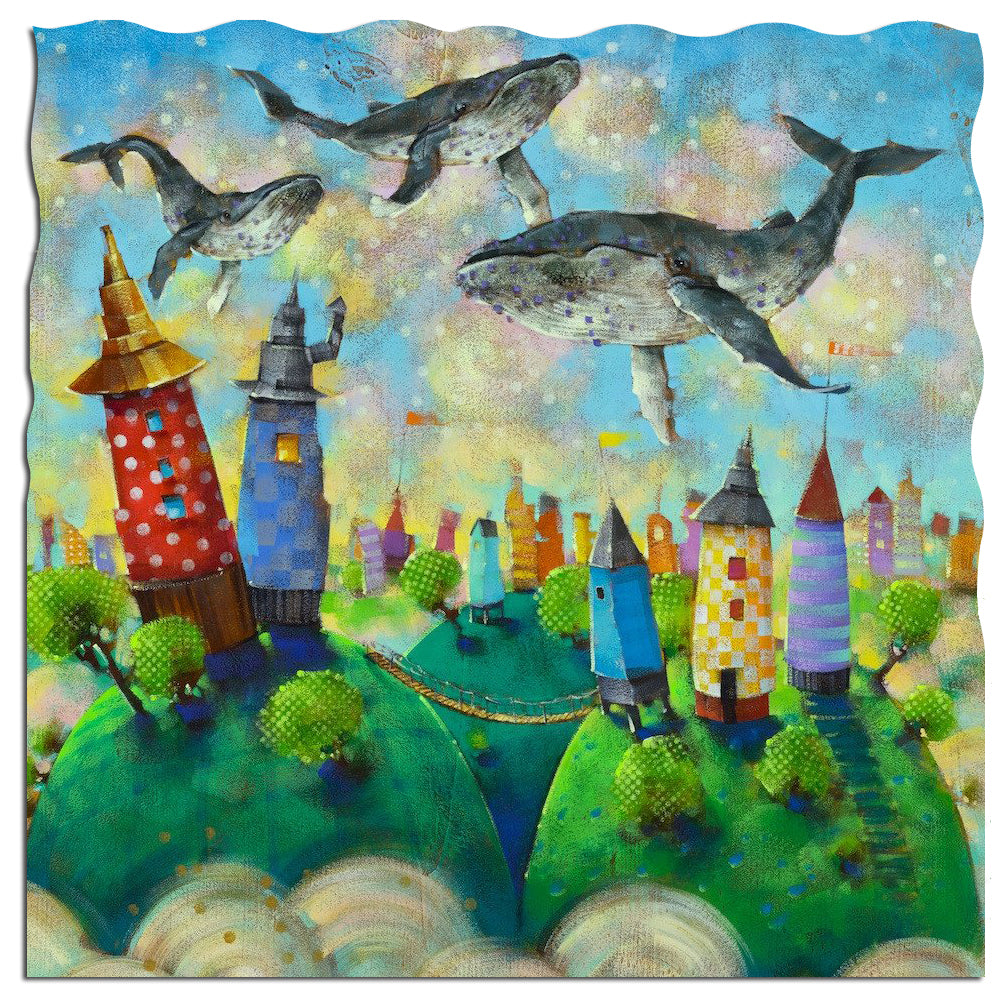 .
Of course, we paired each of these images with a completely different style of puzzle pieces, making each flight of fancy its own puzzling journey.
.
We hope you enjoy puzzling them all as much as we did!