In a couple of weeks, we'll release our new 133 piece puzzle with this lush folk art landscape puzzle by Brazilian artist Angela Gomes called St. Teresa: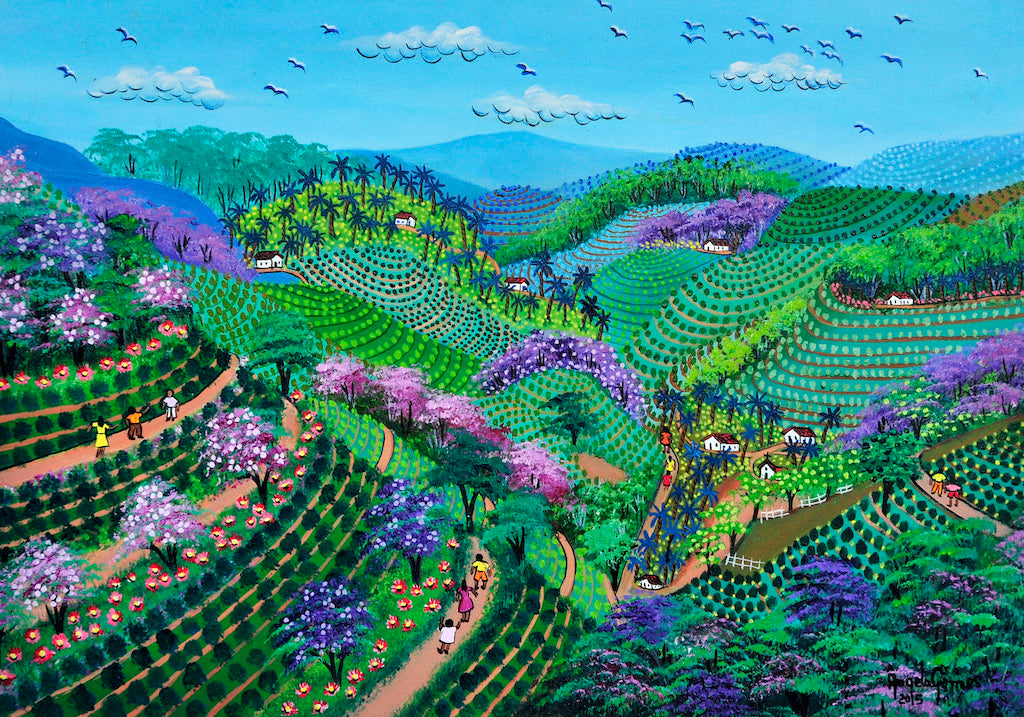 We've done this as part of our Ecru line with a matte finish for reduced glare. 
The puzzle design is by our newest puzzle designer Marcelle Jay Iremedio, and we think you'll find it average hard for our puzzles with 133 pieces, with:
slightly irregular piece shapes,
adorable Brazilian themed whimsies (from a baby ocelot to Afro-Brazilian boys playing soccer)
straight edge
leaf and asymmetric knob connectors
Here's some sneak peeks from our alpha-test of the puzzle:
The image textures make it a bit more of a challenge, but the straight edge and 133 pieces makes this overall average hard and god for a sensible afternoon or after-dinner break that won't tie you up for too long, but it's an interesting enough image and piece design we think you'll enjoy doing it a few times and passing it around to friends.
Tip: when sharing puzzles, tie them up with ribbon or a solid rubber band so they stay closed during movement!
Sign-up here to get an email notification once this puzzle is in-stock!