We'll soon have in-stock this new, really hard, ~450 piece wooden jigsaw puzzle of a highly-detailed 18th century Chinese tapestry with beautiful, wabi-sabi, and comical details of a Dragon Boat Festival. 
Here's a few close-up details, you can see the weave on the tapestry!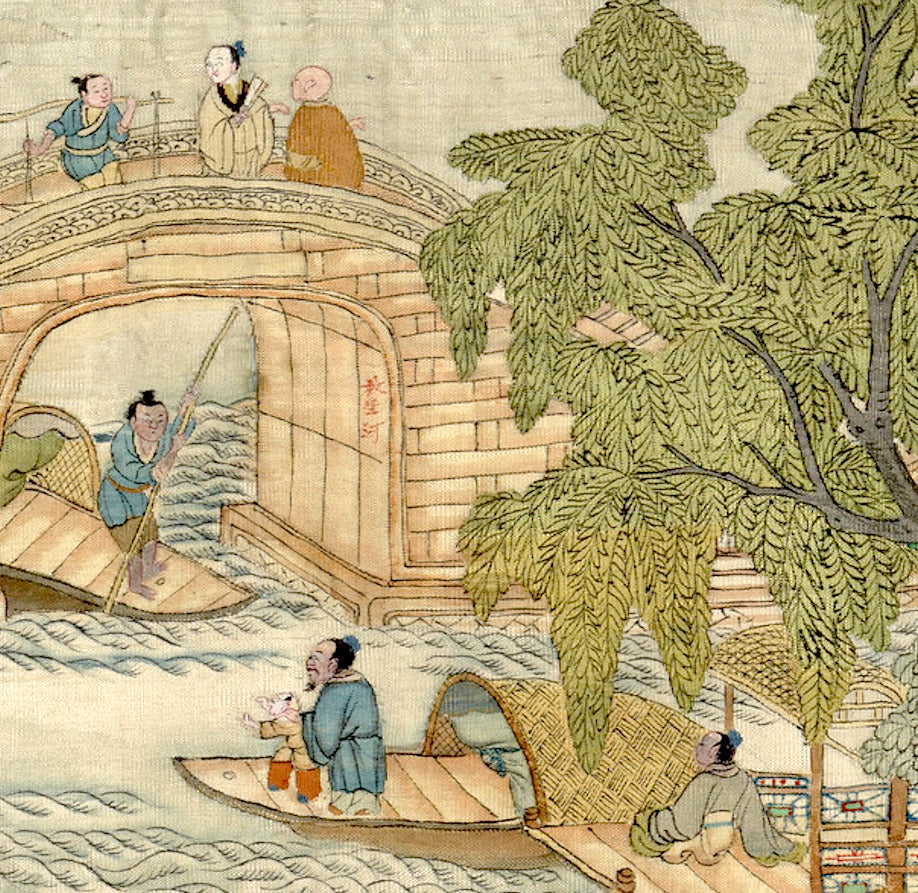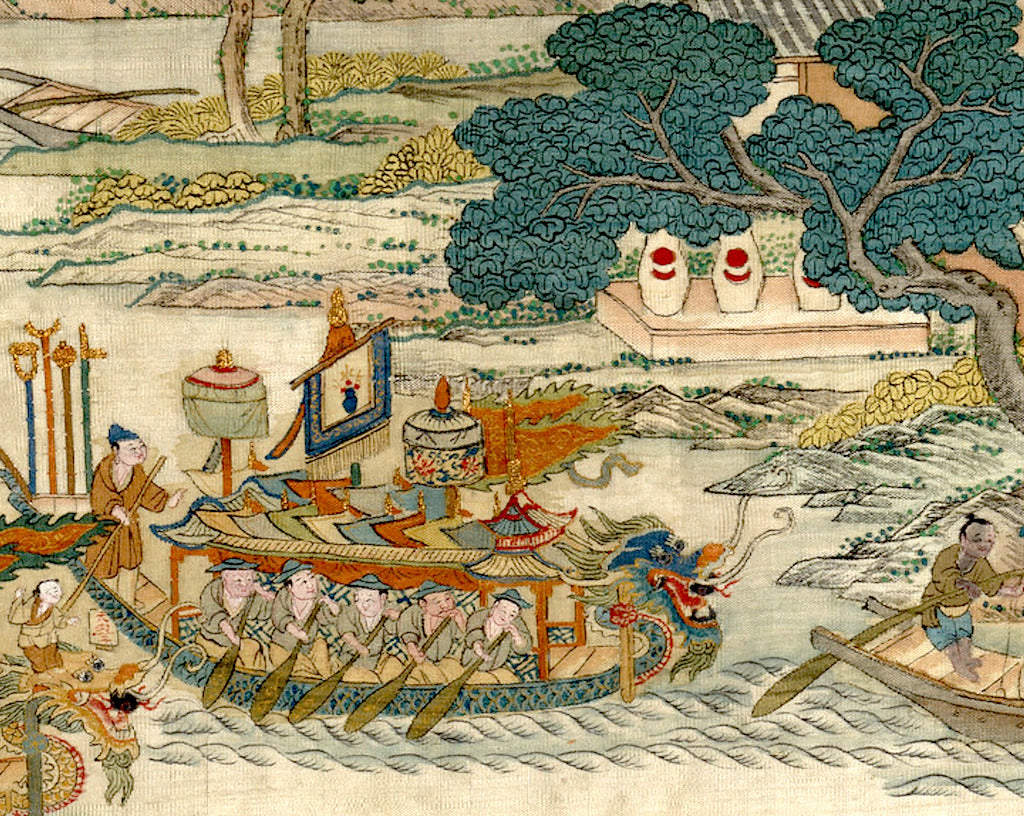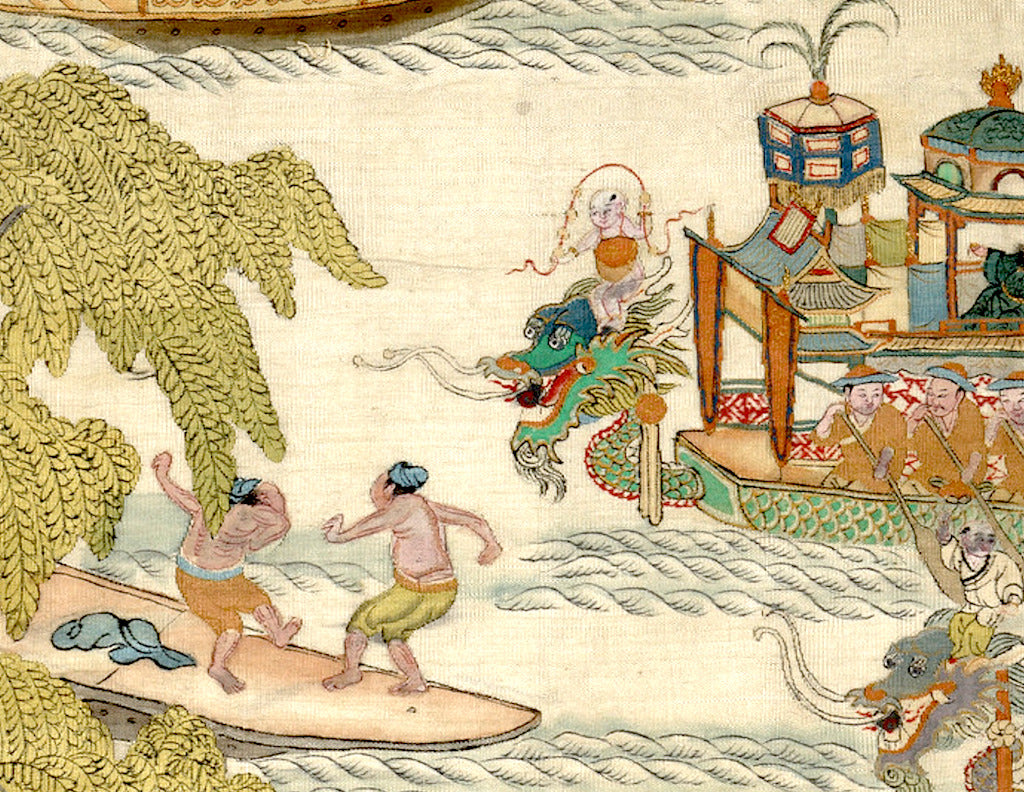 This is from our Ecru line, so the image is matte for reduced glare, but the tapestry is old and has quite a bit of weathering, and the matte image does show some discoloration in parts. 
The puzzle design by Marcelle Jay Iremedio has irregular pieces and lots of great Dragon Boat Festival multi-piece whimsies hiding in the puzzle that won't look like whimsies at first, but emerge as you build the puzzle.
The puzzle has irregular piece shapes, and a lazy hand-drawn irregular edge that makes it hard to tell which pieces are the edge pieces. 
Here's a couple sneak peeks at the edge and pieces:
Overall, we'd say this one is best left to serious puzzlers!
Sign-up here to get an email when this one is in-stock (probably early November).