We salute the passing of former President George Herbert Walker Bush.
We'd like to take a moment to remember him as a fellow human and American, so to that end, here's a cheery photo of the senior Bush sledding with Arnold Schwarzenegger at Camp David: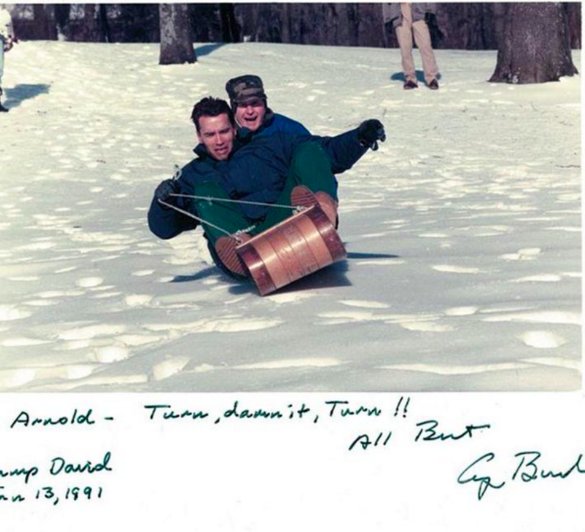 Note: some people argue this is a staged photo, but other sources tell us in  Schwarzenegger's auto-biography "Total Recall" that they really were sledding that day and ran into Barbara Bush and broke her leg, which arguably explains the note on the photo from Bush saying "Turn, damn it, Turn!"
But you'd have to read Total Recall yourself to verify that's the true story :).