Amariah Rauscher specializes in magical watercolor cuteness, and is the famous illustrator of the acclaimed Princess Truly children's books. 
In 2022 we commissioned a new illustration by Amariah Rauscher called Little Tree Bakery (pictured above, below), inspired by her smaller treehouse paintings. 
We just released the Little Tree Bakery puzzle a month ago, and we are super excited to share some Q&A with the artist. 
Q: Tell us about your style.
A:  I am drawn to imperfection, squiggly lines, and coloring outside of the lines.
There is something to be said for "not trying too hard." I don't want my work to look labored over.
If I am painting a character over and over again (as in a children's book) I don't feel like that character needs to look identical on every page.
I don't think that every line needs to be completely defined, and I don't think it's necessary for the viewer to see everything when they first look at my work. 
Q: How did you end up focusing on watercolors?  
A:  I prefer watercolor because I'm lazy. With watercolor you don't have to do a lot of blending or building up of layers.
Sure it's a bit unforgiving, but since I prefer the "not trying too hard" look, that usually works in my favor.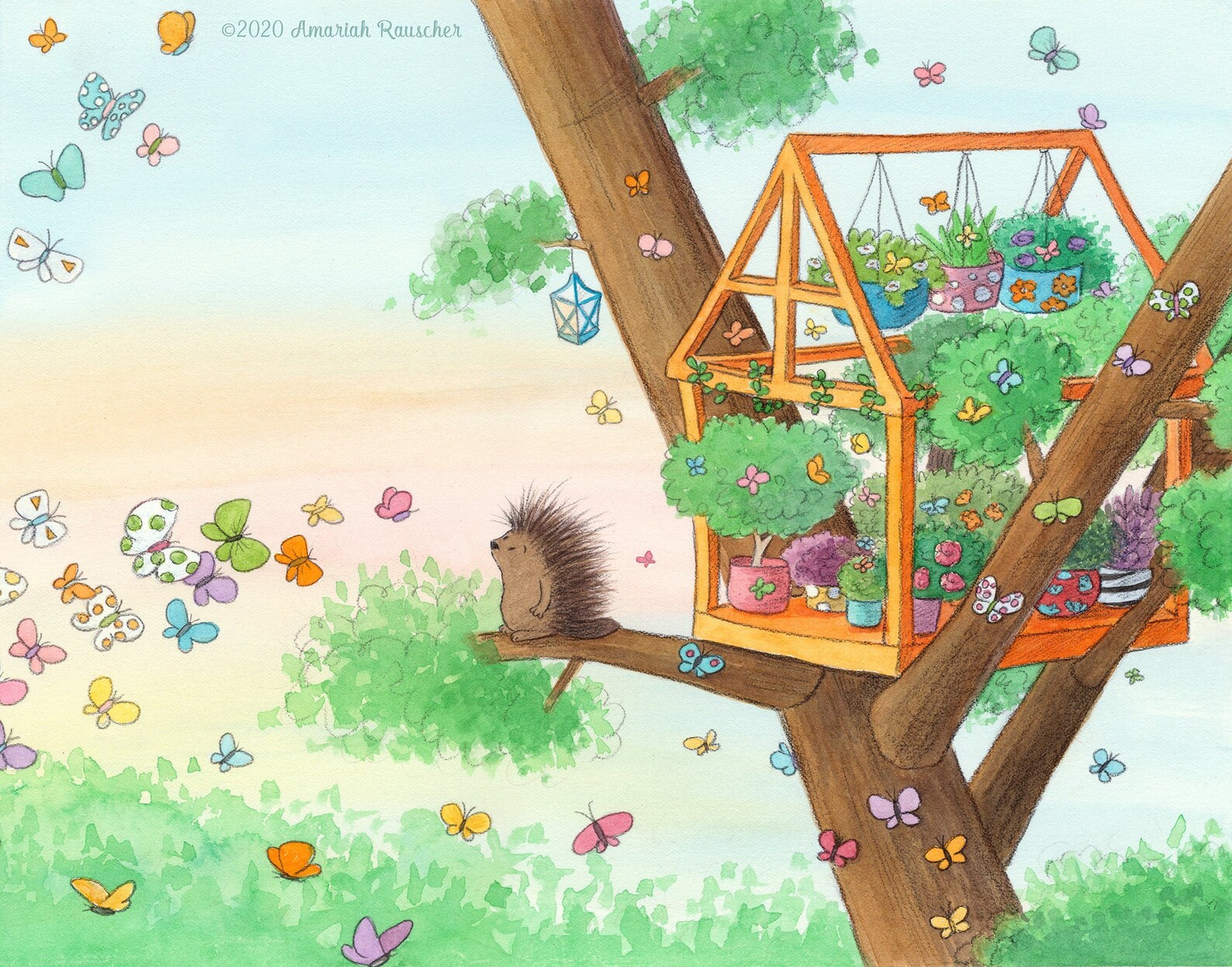 Q:  Have you tried digital painting?
I have, but prefer to work on paper. Each of us has a way of drawing a line. Just like with our handwriting our way of drawing a line is unique to us. I think you lose that when you work in digital formats.
Digital formats also does not allow for a lot of tone variations unless you want to spend a bunch of time with digital blending. But as I said, I'm lazy.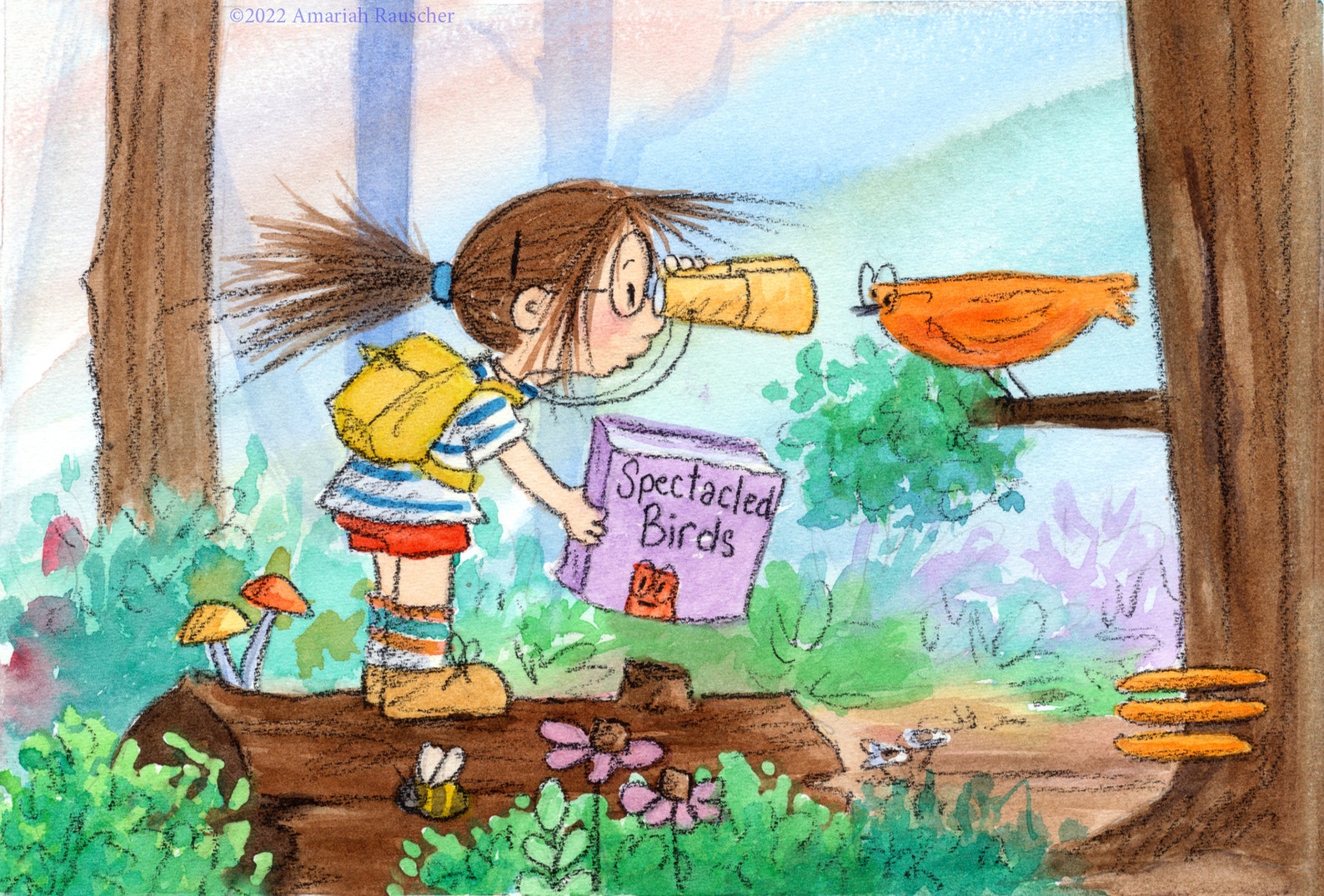 Q: What artists inspire you?
A: I have been most inspired by Charles Schulz of Charles Brown and Snoopy fame, and the cartoonist Quentin Blake. Schulz because his work is relatable, and Blake because his work feels so effortless.
Quentin Blake's Tree Readers: 
Q: Any tips or deep thoughts on creativity?  
A: My best work happens when I'm not trying to make my best work.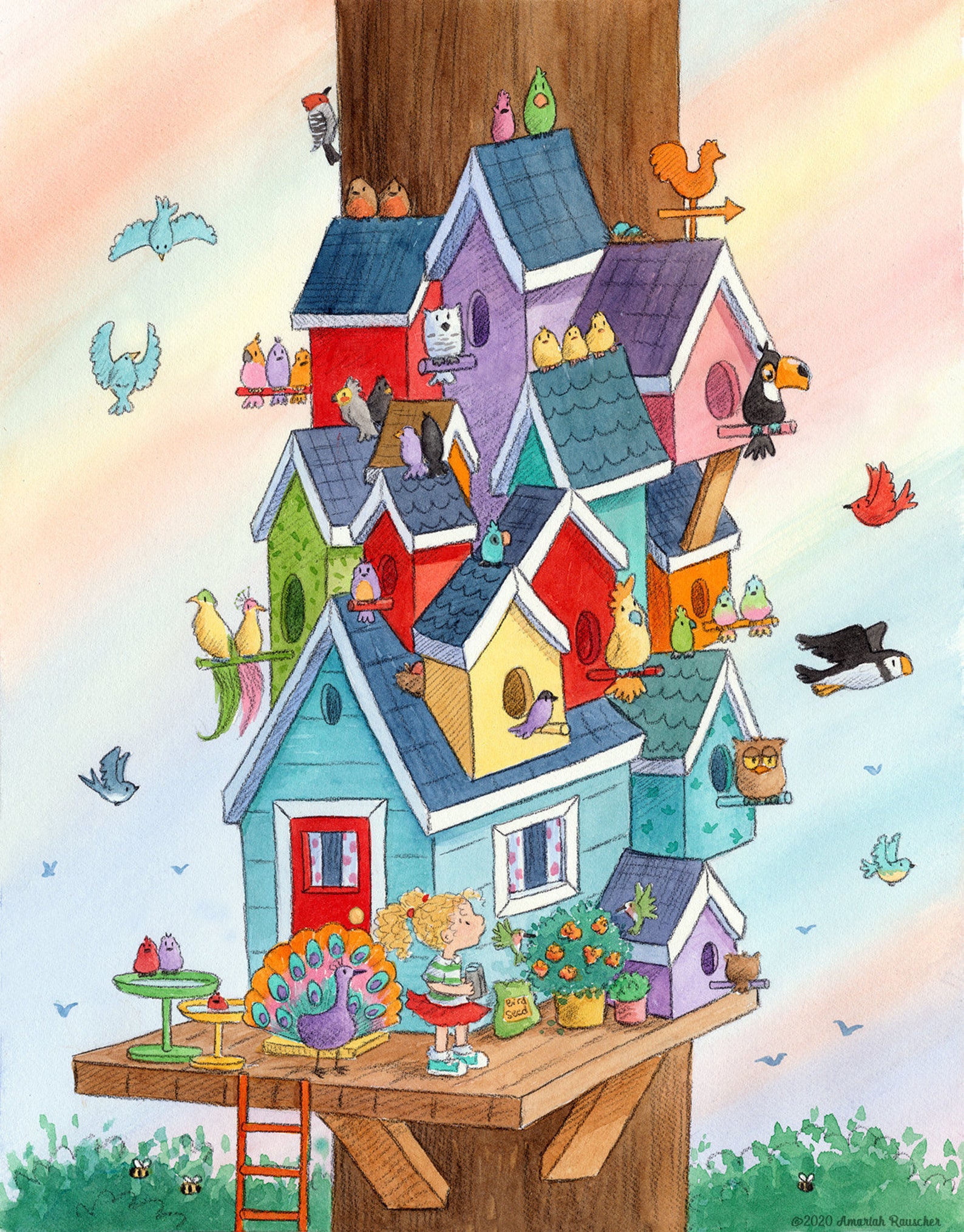 Q: Sadly, our Little Tree Bakery puzzle doesn't have any of your signature dragons. 
What kind of personalities to do you imagine for your dragons? 
A: Almost all of the dragons in my illustrations are not real. They are figments of a child's imagination, and they are without fail gentle and non-ferocious.
Q: What project are you working on next?
A:  I am currently working on several picture books. I am the illustrator of Scholastic's Princess Truly books. We have three books releasing this year, and four next year. All of them will be available through Scholastic Book Fairs, Book Clubs, and wherever books are sold.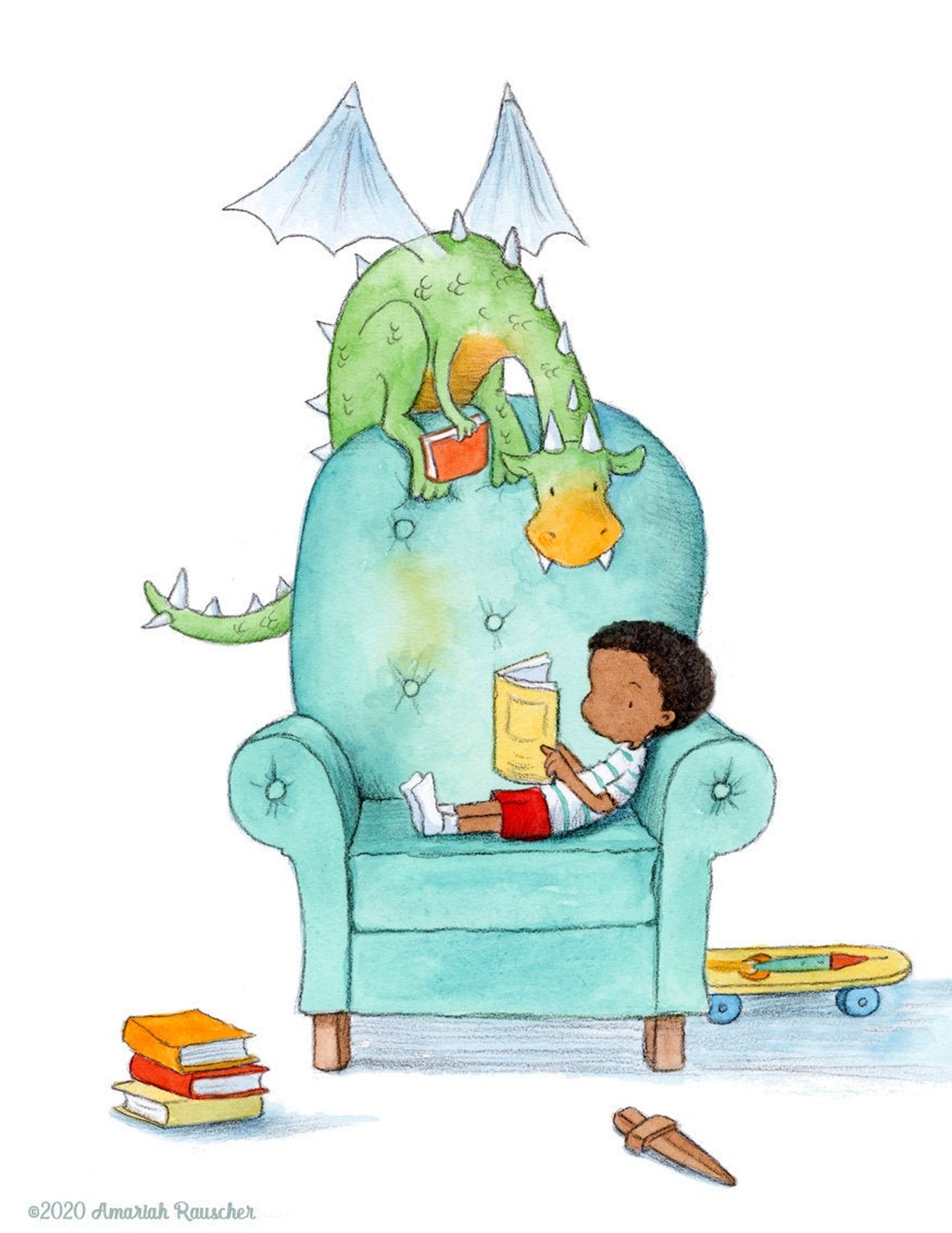 Q: We hear you're into sock-sliding (the act of wearing slippery socks and sliding down a hallway), sounds like a dangerous sport - has that ever gone really wrong for you? 
A: This is a hard question because I'm a bit superstitious. I've never had a sock-sliding accident, and I feel that by saying this I am inviting an accident the next time I slide into a room :)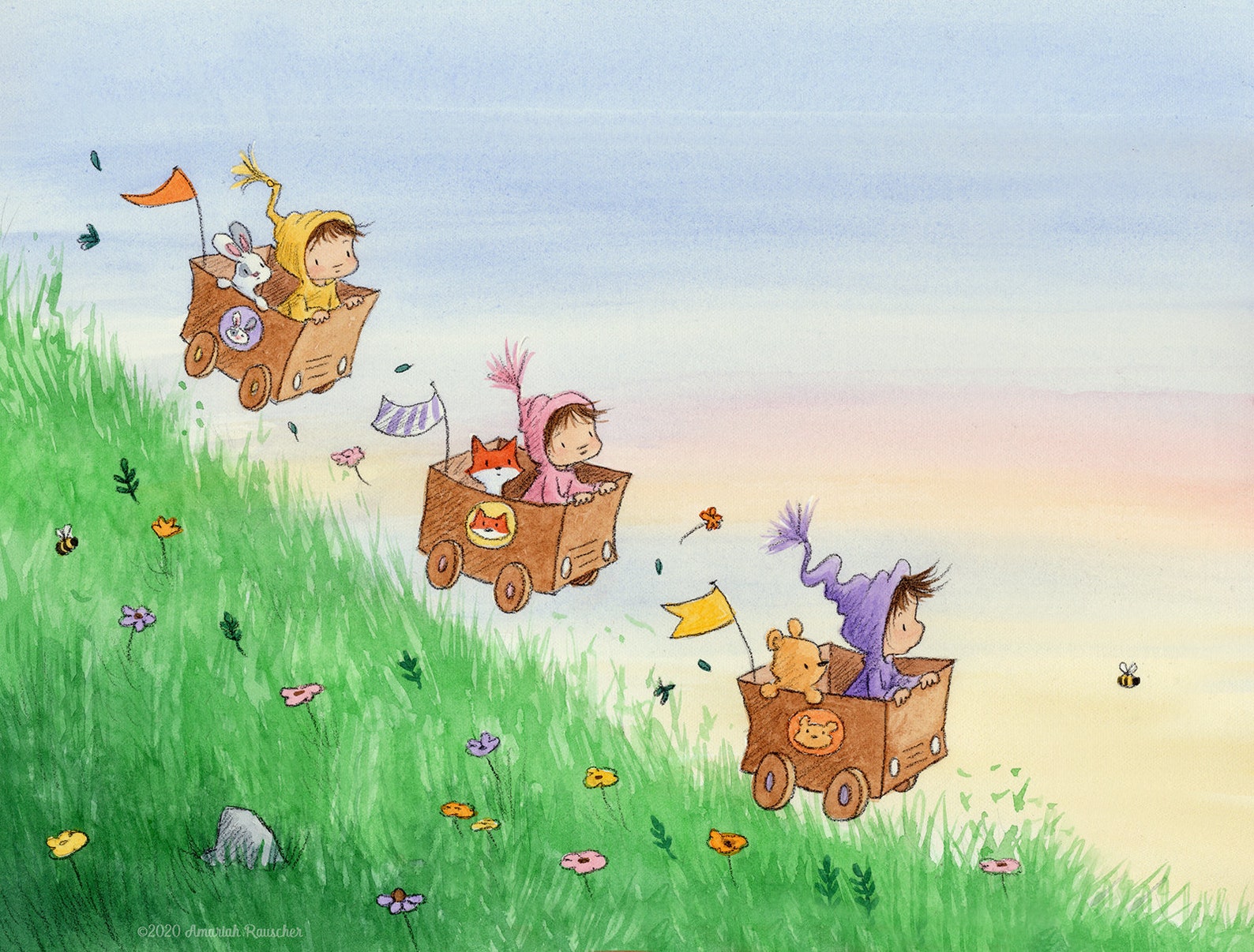 You can enjoy more of Rauscher's cheer-inducing artwork on her Etsy page and check-out our charming Little Tree Bakery puzzle here.